Everyone has been talking about the notion of work-life balance. You've probably heard the phrase from your co-workers, acquaintances, or family too.
What is work-life balance?
This phrase is as straightforward as you may imagine. It refers to a person's capacity to remain stable in his/her professional life as well as personal life. However, achieving it is not as effortless as you believe.
Gaining work-life balance has been a conflict among individuals since the dawn of time. It may seem ideal to receive a day off on Sundays to making it to the weekends but having day-offs doesn't equate to establishing a balance.
It relates to having sound organization and satisfaction in your job obligations and having time to spend with your family, friends, and ultimately yourself.
How do you achieve work-life balance?
Since we've mentioned previously that it's not a short method, you may find yourself questioning a lot of things you do on a daily basis –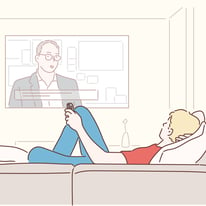 Not your favorite movie – Most people conflate fiction with reality. Movies, TV shows depict all sorts of 'perfect life' examples while there exist none. As difficult as it may seem, you'll have to accept it to enjoy your life. You may be waiting for some kind of divine help to impress your boss, or a magical spell to increase your pay, or probably a gadget to extend the number of hours in a day. Too fictitious, isn't it?                                                                                                                                                                                                                                                          Your life will be shaped by the way you perceive it. When you accept reality with its trail of harsh truths, you've taken one step in achieving balance.                                                                                                                                                                                                                                                                                                                                       
Accurate road? – Ask yourself –
Is this what I want to do in my life?
Is this a part of my dream?
Am I content with my job?
Am I happy with the income and benefits provided?
Do I like my colleagues and seniors?
Do I have any growth opportunities in my role?
Am I able to make time for my family/partner/friends?
Chances are 80 percent of people reading this will answer 'No' to at least 4 out of 7 questions. If you're someone who has achieved all 7, then give yourself a pat on the back.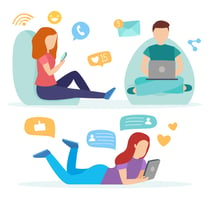 Bin for the waste – A lot of you spend your day doing miscellaneous tasks that may have less meaning or nothing at all. What could they be?
Spending reckless amount of time on social media.
Watching movies/TV shows when you have work commitments.
Idling away your time by shooting up Google's profit. (Forgive the pun).
Having procrastinating breaks between work.
Unnecessary gossiping about unnecessary topics.
Choosing crowded restaurants and juggling in the line and for a table.
20 hours of screen time containing a package deal of work, video games, movies, and extra crunch on celeb life.
We just caught you doing these, isn't it?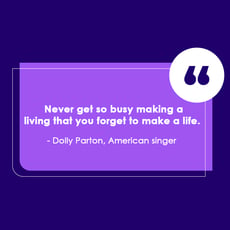 Special preferences – Although you may not get a huge paycheck, you can definitely climb the ladder by being specific in the first place. All you need to do is – prioritize.                                                                                                          Your priority list can be anything from getting a task done at work, catching up with a friend, going on a date with your partner, going grocery shopping, decluttering your room, visiting the clinic after canceling several times. You choose.                                                                                                                                                                                                              If you're a working parent, you need to prioritize tasks that you can manage. Your priorities may include earning for financial wellness, spending quality time with children, partner, friends, and family, indulging in self-care. You need not take on the burden of assisting your child in his educational progress as you can find the best tutoring services online.
Me, Myself, and I – Time for some TED talk. Let's discuss your mental health. How stable is it? What is triggering your low phases? There could be many underlying issues causing your mental health to go downhill. Not only is it important for you to manage work and personal life, but it's also equally salient to indulge in self-care. Here are a few examples –

Take a break and reconnect with nature.
Get a salon session done.
Take your pet for strolls.
Incorporate fitness regimens and start exercising.
Go on late-night drives to get some air.
Consult a doctor for any ailment bothering you.
Practice yoga.
Become an avid book reader.
Begin your skincare routines.
Cut out the trash addictions.
Pause! How many hours do you sleep?
CLOSURE –
Work-life balance isn't something that is delivered to your doorstep the next day. It may take months and sometimes years to achieve the right balance. Once you do, you'll see a surge in your productivity and contentment at your job and personal life. Start now.