Online homework help is a form of virtual learning support offered to students by education-based companies.
Back in the day students who couldn't find appropriate answers for their homework used to copy-paste the question on Google, and it was unlikely for a search engine to always provide the correct answer. Listed below are a few reasons why assistance is necessary –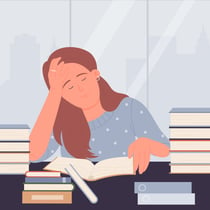 Comprehension issues – Students facing trouble understanding their homework as education becomes complex. It's obvious that they'll need help with it.
Unavailability – As a parent, you agree that you can't be present at all times during their study time. You may as well be unfamiliar with some of their subjects.
Help is available! – To alleviate your child's homework quandary, there are companies that provide comprehensive homework assistance.
Not the old rules support – Helping with homework doesn't always imply giving answers. Tech-enabled assistance provides your children with the step-by-step guidance of their homework topic, plagiarism-free essay and assignment help, supplementary resources to better grasp the subject, and exams' preparation by people in the related expertise. You can call it online tutoring too.
Progress updates – You'll have lesser stress on your kids' academics as some companies provide detailed metrics of your children's progress in studies. You can track them to see how they're doing on a daily basis.
Benefits you too – You have more time on your hand to devote to your responsibilities and be more productive at work. One step closer towards achieving work-life balance.
Bonus options – If your company offers childcare and online tutoring as a benefit, employee satisfaction and development are two valuable gifts you'll receive.
CONCLUSION –
As a parent, you shouldn't have to choose between work and your child's studies every day. Earning for the family and growing your career is essential for financial stability. Get suitable homework help today!