Despite the fact that the United States has roughly 55 million working parents in its economy, they're now back to a job seeker market. This is a glaring absence of policies and better programs to retain parents.
The working parent predicament is real. And continuously growing. If you don't identify the triggers of losing your talented employees, it will be too late to save your business.
Why are working parents leaving their jobs?
The more you lose your talents, the more your competitors will seek to hire them. It's crucial for you to get to the bottom of parent employees' dissatisfaction in their job roles.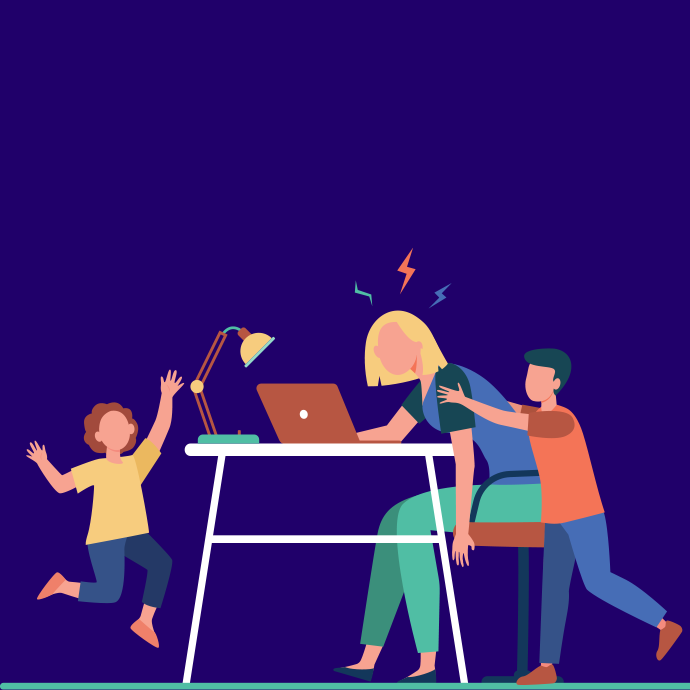 After the pandemic proposed intense challenges for parents to meet work and child's requirements, the demand for care services has dramatically soared high. 3 out of 5 parents are opting to leave their job as long as they don't match their expectations.
Educational assistance dipping –

Due to a shortage of tutors and homework help, parents have become torn between focusing on job and overseeing their kid's academics.
Labor pile up – Remote work has emerged as an obstacle for working parents. Complying with social distancing, families have opted to let go of the help they had for chores that in turn put a heavy burden on their shoulders.
Mess of time – By December 2020, 72 percent of parents expressed anxiety as remote work with no external help has added approximately +3 hours to their work time. They're now looking for flexible working hours policies than before.
Moms distress – The US has seen roughly 85 percent of mothers leaving work making them the heavy-bearers of the pandemic. Employee absences due to child-related urgencies accounted for 89 percent by February 2021.
Outcome –
With no policies in place to retain parents, let's see the most obvious consequences –
Talented parents keep refusing your job offer.
Working moms' careers dwindling away as they step back from jobs to look after their children.
Working parents experiencing frequent burnouts.
Roughly 86% increase in employee turnover shooting up recruitment costs.
They'll be silently suffering without bothering you, eventually hindering their work.
Health issues arising in young parents due to elevated stress, in turn, increasing healthcare expenses.
Working parents leaving their employments at a rate twice as high as in the previous 3 years.
They keep worrying about their child every hour at the workplace.
Less productivity when parents are preoccupied with their child's homework and exams.
Conclusion –
There is no shortage of talent flow in the country, yet, major roles remain unfilled. If your company has no such policies and benefits and has been facing the above-mentioned repercussions, it's high time for your HR team to delve into what you're doing wrong.
Understanding and addressing the hurdles faced by working parents, supporting them to attain work-life balance will result in employee satisfaction, retention, and higher productivity.